PAWS Private Adoption (Free to a Good Home)
Last updated Tuesday, 03 December 2013 12:47 PM
PLEASE REFRESH YOUR PAGE TO OBTAIN THE LATEST UPDATE!!

FINDING A NEW HOME FOR YOUR PET
Every day PAWS rescuers receive phone calls and emails from people asking us to take their dogs (and occasionally cats) into foster care and find them new homes. On occasions there are more people wanting to surrender their pets to us than adopt one from us!
Some people are genuinely unable to keep their dog or cat due to financial hardship. Others may have ended up with an elderly relative's pet after they died or gone into care. However on many occasions their owners just want to be saved the expense, inconvenience or guilt of taking the pet to the Pound.
Unfortunately we are rarely able to help these people owing to the shortage of foster carers. We do however sometimes accept private adverts for
'free to good home" to our supporters for dogs with a sound temperament. PLEASE NOTE WE CANNOT ACCEPT ADVERTS FOR DOGS OR CATS UNLESS THEY HAVE BEEN DESEXED AND MICROCHIPPED AND WE ADVERTISE IN GOOD FAITH ASSUMING YOU ARE LEGALLY ALLOWED TO REHOME THE ANIMAL!
Please do not contact us telling us you are moving into a unit in 2 or 3 weeks time (or moving interstate or overseas) and need the animal gone by then. The animals advertised here need to be given time so that the most suitable home can be found for them and that can often take a while!
The first step is to send an email to privateadoption@paws.com.au with some general information about your pet eg. breed, age, size (refer chart below for dogs), what vet work they have had done (desexing, microchipping, up-to-date vaccinations, worming, heartworm and flea prevention etc), whether they have lifetime Council registration (NSW residents only) and why you need to find them a new home. If accepted, we will also then need you to email a close-up digital (jpeg format) photo of your pet in (preferably where they are looking straight at the camera) and a brief story with information about their personality and temperament. Remember to also include your own name, phone number and e-mail address for enquiries and the suburb in NSW where the pet can be visited.

IMPORTANT: Due to the amount of spam mail we receive, when emailing us please put Private Adoption Enquiry in the Subject Heading!
The Companion Animal Act requires that cats and dogs be microchipped before rehoming and it is the responsibility of the advertiser to ensure this is complied with. We will continue to advertise your pet until it finds a suitable home so, in order to keep the information on this page current, we would appreciate notification if and when the animal has been rehomed. This applies irregardless of whether the rehoming was initiated by the advert on this website or by other means.
We also reserve the right to remove the advert at any time if we find you have misrepresented your animal's physical state, behaviour or temperament to us. If at any time PAWS is unable to contact you because you have changed your phone number and/or email address then we have no option but to remove your ad to avoid potential adoptors being disappointed and having their time wasted! The ad will however be reinstated if you contact us again with your current details.
PLEASE NOTE PAWS IS UNABLE TO TAKE PETS ADVERTISED ON THIS PAGE INTO FOSTER CARE. YOU MUST BE ABLE TO CONTINUE LOOKING AFTER THEM UNTIL A NEW HOME CAN BE FOUND.
ADOPTING A PET
If you are interested in adopting one of the pets advertised below please note the following:
All of the animals shown below are available through private sources and are in Sydney, NSW unless otherwise stated. Please contact the owners directly using the details provided to find out more information about the particular dog or cat you are interested in.
Please note that PAWS is not affiliated with the advertisers in any way, other than as a provider of advertising space. Therefore, we cannot guarantee the breed, age, health, temperament or condition of any of the animals appearing on this page. As we do not physically see the pets it is the new owner's responsibility to ask for proof of desexing, microchipping, current vaccination etc. If we are told by the advertiser that these things have been done then we will advertise the animal as such IN GOOD FAITH!! It is also the new owner's responsibility to handle the 'change of ownership' paperwork with their local Council.
PAWS does not give any guarantee or endorsement of the accuracy of the information given nor that the advertisers will fulfil their obligations or claims.


If you see this image on a listing it means the pet has been adopted and is undergoing it's two week trial so please do not phone or email about it. If the pet becomes available again the sign will be removed!

-

to pets who have now been rehomed or withdrawn from adoption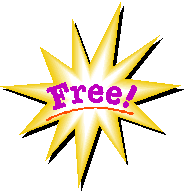 PETS AVAILABLE FOR ADOPTION
Please note these animals are free to a good home and are in Sydney, Australia unless otherwise stated. All dogs and cats must be microchipped before adoption, if this has not already been done, to comply with the NSW Companion Animal Act.


PAWS
cannot guarantee the age, breed, temperament or purebred status of any dogs listed.

PAWS SIZE AND BREED GUIDE

TOY (up to 5kg)

- eg. Chihuahua, Papillon

SMALL (6-10kg)

- eg. Maltese, Silky Terrier, Shih Tzu

MEDIUM (11-20kg)

- eg. Beagle, Kelpie, Cocker Spaniel

LARGE (21-50kg)

- eg. German Shepherd, Rottweiler

EXTRA LARGE (over 51kg)

- eg. Great Dane, Mastiff


DSH = Domestic Short Hair DMH = Domestic Medium Hair DLH = Domestic Long Hair


CAMI
Female DSH Grey Tabby Cat
Aged approx. 9 months
Short Hair

Cami was found dumped in a cat carrier in a car park along side a very busy road. She was rescued after about five hours there and has been in foster care every since. Cami isn't bothered by small dogs and wants to play with the other cats in her foster home. She is a little nervous and gets a bit worried about small kittens, loud noises and sudden movements but is a lovely girl who just needs to be in her own home.

Cami comes desexed, microchipped, vaccinated, wormed, on heartworm prevention, with NSW Local Council lifetime registration and is FREE TO A GOOD HOME. If you would like more information on Cami or to arrange to meet her, please phone Lisa on 02 96397744 (b) or 0405 538950 (leave message) or email using ADOPTION ENQUIRY as your Subject Heading. Before phoning or emailing, please check Denise's rescued dogs in foster care on www.paws.com.au for any updated photos and to make sure this dog is still available for adoption.
Listed 3 December
JIMMY
AND
POLLY

Male and Female Tibetan Spaniel X Jack Russell Terrier
Aged approx. 7 and 8 years
Small
size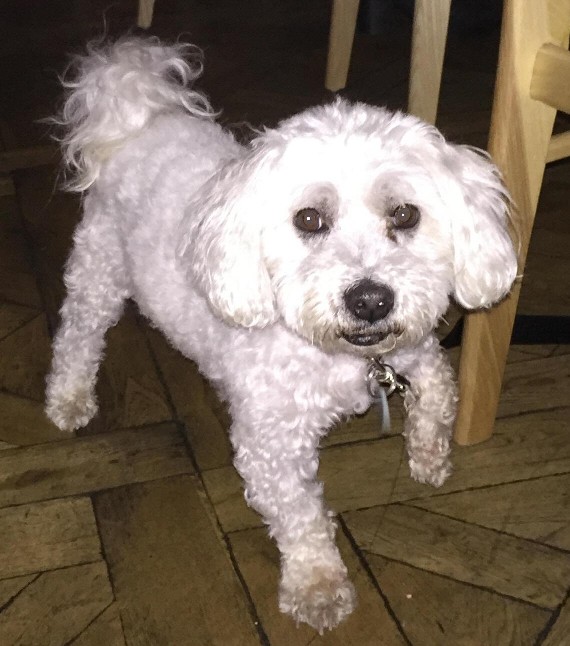 Jimmy and Polly (possibly mother and son) are looking for a new home together as their dad is ill and no longer able to care for them. They were adopted from Lort Smith Animal Hospital in Melbourne and have not had much to do with other dogs so would probably best suit a home where there are no other pets. Jimmy and Polly love to go out walking and would suit an active retired couple who can take them out a couple of times a day. They can be quite timid at first as they have always lived with just one person but respond well to a calm, assertive approach and are quite affectionate once they get to know you and will always want to be with you (and that includes sleeping on the bed when allowed!). Jimmy and Polly can become anxious around children (especially if they have a scooter or something with wheels) so are best suited to an adult only home. They both have low maintenance coats which only needs an occasional brushing.
Please note, Jimmy and Polly are presently in Melbourne but will be brought to Sydney in a couple of weeks if not rehomed earlier.

Jimmy and Polly come desexed, microchipped, vaccinated and wormed and are FREE TO A GOOD HOME. If you would like more information on Jimmy and Polly or to arrange to meet them, please phone Denise on 0466 690916 (between 8am and 7pm only) or email using ADOPTION ENQUIRY as your Subject Heading. Before phoning or emailing, please check Denise's rescued dogs in foster care on www.paws.com.au for any updated photos and to make sure this dog is still available for adoption.
Listed 1 November Photos updated 4 November



ADVERTISE YOUR DOG OR CAT HERE!!
REHOMED OR WITHDRAWN PETS

Female Purebred American Staffordshire Terrier
Aged approx. 4 years
Medium
size
Blue is a loving, affectionate girl who loves daily walks. She is very well trained, knows lots of tricks, walks great on the lead and follows commands. Blue is not good with other animals so needs to be the only pet in the house and she is best suited to a family with older children or no small children in the household. Blue comes with papers from a registered breeder confirming her purebred status.

Listed 14 October Adopted 7 November

VICKIE

Female Tortoiseshell DSH Cat
Aged approx. 2 years
Short Hair

Vickie has a winning personality and prowls the rooms of the house looking for anything that moves, especially her favourite piece of string with a toy attached that once looked like a mouse! She is super playful and always ready for action, but on the flip-side of that she is also super lovable and ready for a cuddle. Vickie has always been an inside cat so we do not know how she would go in the outside world of busy roads and cars, or other cats and dogs. Vickie can be viewed in the St George area of Sydney and SAS will arrange a 'meet and greet' with Vickie then offer a two week trial period if they feel that the rescue pet and the prospective family are well matched.

Listed 17 May Adopted 20 September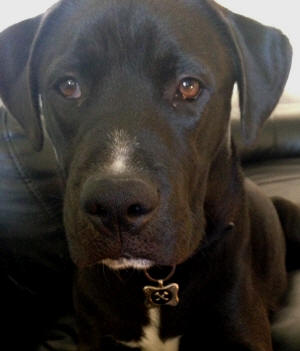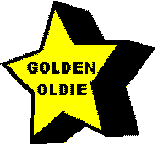 MAX
Male Maltese X Silky Terrier
Aged approx. 8 years
Small size


Max is an adorable and incredibly affectionate little guy that steals the hearts of everyone he meets. He was adopted from the Pound in 2008 as a companion for a Sheltie but unfortunately this older dog is now quite sick with a non-communicable lung condition, arthritis and incontinence brought on by the medication. Her veterinary bills are constantly increasing and the owners simply cannot afford to keep both dogs. They will be very sad to say goodbye to Max however know he would be much happier in a home where someone has the time to spend with him and take him on the walks that he loves. Max also loves to play with children and gets on well with other dogs and cats (as long as they do not act aggressively towards him). Max needs a well-secured yard as he is very smart at finding ways to go on adventures in the neighbourhood. He always returns (after befriending many neighbours along the way) however it is obviously not safe or responsible for him to be wandering the neighbourhood. Max loves to snuggle on your lap and is a bright dog that needs a home with someone who will take the time to house train him so he can be the perfect indoor companion.


Listed 2 July Adopted 15 August
Male Mini Foxy

Aged approx. 7 years

Small size

JAZZ

Female Wire Haired Jack Russell Terrier X

Aged approx. 9 years

Medium size
Tap and Jazz's story begins a little sadly but we are hopeful that it will have a very happy ending for them both. Tap and Jazz's human dad sadly passed away and he loved them both very much and took great care of them. A very kind foster family have stepped in to look after Tap and Jazz until we find them a new home TOGETHER. Tap and Jazz are both very friendly little dogs and Tap is the shyer of the two, leaving Jazz to do all the 'talking'. Jazz loves to sleep on the sofa next to her human, willing them to give her pats and tummy rubs while she is relaxing while Tap is happy to lay in his doggy bed on the floor beside your feet. They both love to go outside and play in the garden and enjoy going for walks. Tap and Jazz would love to find a new family to call their own and are both house dogs that are house trained and use a doggy door. They have low maintenance coats requiring a bath and a brush to keep them looking and feeling great.

Listed 30 May Adopted 12 June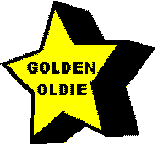 HARLEY
Male Purebred Shih Tzu
Aged approx. 11 years
Small size
This little man is a real sweetheart and simply gorgeous! Harley is a gentle, friendly, playful boy who just adores cuddles and kisses, is people and dog social, very quiet and very easy going. He loves his food (and is slightly on the chubby side) but enjoys a nice walk. Harley has been reluctantly surrendered by his owners due to a change in living circumstances, but has settled into care easily and is just a happy little chap really. Harley has 'dry eye' which is much the same as the condition that some people have and just means there are insufficient tears to lubricate and nourish the eye. Harley will require daily medicated eye drops and lubricant to make him comfortable but this can be purchased from the chemist. Harley's ideal home is one where he has regular human company, either a retired, semi-retired or 'work from home' situation. Harley has a soft, low shedding coat that will require regular professional grooming.


Listed 8 April Adopted 7 June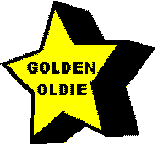 SALLY
Female Australian Cattle Dog X Staffy
Aged approx. 13 years
Large size
Sally is the sweetest old thing with loads of character and is wonderful company. She is intelligent and very well behaved, likes living inside and loves company and attention. Sally never barks or howls, has a wonderful temperament and is in good health apart from the usual case of arthritis that is to be expected in an older dog. She is not very active but is still alert and playful, never wanders but is happy to take herself for short walks and to be taken for short walks. Sally has lived with her current carer's great aunt for the past several years but unfortunately she has passed away and, even though they adore Sally, they are unable to keep her long term. Sally gets on with other animals on a 'mutual indifference' basis!

Listed 25 May Adopted 6 June
JASPER

Male Border Collie X

Aged approx. 10 years

Medium size

LILLY

Female Spaniel X Poodle

Aged approx. 10 years

Medium size
Jasper and Lilly's mum passed away in early March and her wishes were that they are never to be separated. After losing their mum it would be too much for them to also handle losing each other. Jasper has pancreatitis but it's controlled by diet and not medication so there are no added vet or health costs than that of a healthy dog. They have beautiful natures and love living the indoor life. Jasper is a little shy around kids but will socialise with them once he gets to know them and Lilly is extremely affectionate. She loves chasing the ball and both of them like going for a short walk to the park. Jasper and Lilly can be transported to any towns between Armidale and Melbourne (and possibly other times by arrangement) if a loving home can be found before 9 May when they will have to leave their current home. They can also have a trial period in their new home if return transport is arranged by the new owner.


Listed 24 April Adopted 31 May