Dogs and Puppies Rescued by Tania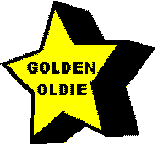 SIMBA
Male Purebred Toy Poodle
Aged approx. 9 years
Toy size

Simba is the cutest bundle of joy! This little man loves his miniature tennis ball and will chase it and return it for hours. He loves his walks, his cuddles, his food, his position on the bed at night and the recliner during the day. Simba is dog friendly and would enjoy another small pooch for company and owners that were around most of the time. He loves kids and is generally very easy going. Simba does love to chase a few birds in the backyard and have a little bark around the fence line but responds excellently to his foster carer and will come immediately when called. He had often been left outside in his old home and his house training is almost there but he will still require some ongoing training. Simba is an active and fun loving boy who loves the car, any outings, a good long walk and lots of playtime in the garden. He is not suited to apartment life and needs very active and playful owners that will take him to the beach and the park and anywhere else they are going. His coat will need regular professional grooming.
Simba comes desexed, microchipped, vaccinated, wormed, on monthly heartworm prevention and with NSW Local Council lifetime registration for $495. He is NOT available for adoption outside NSW (except ACT). Please email tania@paws.com.au if you would like more infomation on Simba.

Listed 21 January
LAYLA AND HONEY
Two Female Kelpie X
Aged 12 months and 9 months
Large size
These two girls are extremely bonded and need to stay together as they have been together their whole lives These two girls are looking for an active home with active owners who will take the time necessary to continue their training and have the energy to exercise and stimulate them. Both are ball mad and love the water so the two together are a winning combination. And as they will also return the ball it's a good game for everyone! This pair of girls have had a very basic start to life but are now loving daily exercise, ball time, swimming, etc. Layla and Honey have lovely gentle natures, get along well with other dogs and are both cat friendly. They need a good pack leader to show them the ropes but right now they are still very much pups and, if not exercised enough, will chew on their beds, toys, and most other things around the house but that's pretty normal for their age. The girls need a good sized space to live in as they are a bit vocal at the moment and will bark at unusual noises around the home but continued training will resolve this as they are very receptive to training. Both
Layla and Honey
are house trained and sleep soundly at night.

Layla and Honey come desexed, microchipped, vaccinated, wormed and on monthly heartworm prevention for $700 the pair. They are not available for adoption outside NSW (except ACT). Please email tania@paws.com.au for more information on Layla and Honey.
Listed 7 January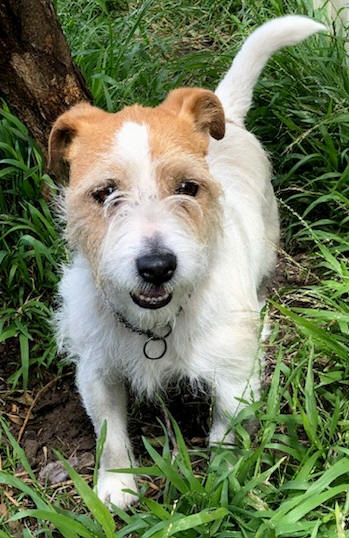 MILO
Male Purebred Jack Russell Terrier
Aged approx. 6 years
Small size
Milo is a beautiful boy who has come into care as a result of a divorce and is now looking for his forever home. Milo is a very active and fun loving boy who loves to sit with and on you, loves cuddles and pats and really loves to shower you with licks and kisses! Milo is a little timid around new people and new dogs, particularly large ones, but warms up fairly quickly. He is very clever having learnt to sit and shake paws already so definitely needs a home where he will get lots of stimulation, exercise and attention and also the company of another very playful dog in the home. Milo is small in size and weighs just over 9kg so a well matched play companion is a must. Of course, as a Jack Russell, Milo is high energy and lots of fun so good space for him to run and play is important. He can also jump quite high and, like all his breed, enjoys exploring so extremely secure fencing and security from the street is needed. Milo will bark at new sounds around the home and new dogs as he meets them and gets to know them. He has improved in foster care however, when he moves to his new home, Milo will need ongoing training and understanding. His barking is based on fear (especially of larger dogs) but he is actually a very gentle, though quite scared soul. Milo will initially be a bit noisy in a new environment so a home that can cope with this is important as it may take a few months for him to truly settle down and experience with the Jack Russell breed is imperative. Milo is low maintenance in terms of grooming but does need regular brushing as he does shed hair.
Milo comes desexed, microchipped, vaccinated, wormed and on heartworm prevention
for $460
.
He is NOT available for adoption outside NSW (except ACT).
Please email
tania@paws.com.au
if you would like more information on Milo.
Listed 10 October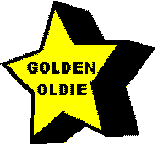 HONEYBUN
Female Mini Foxy X
Aged approx. 8 years
Small size

Honeybun is a gorgeous, sweet and small girl who is looking for someone to love her very much. Honeybun is great with the other dogs she is being fostered with and initiates the 'play bow' occasionally but generally she
just loves to be around her humans and really enjoys tummy rubs and cuddles on the lounge. Like all her breed, she loves to snuggle on the bed with you and get in under the covers at night and in winter. Honeybun is a little shy around new people and does look to her carer for reassurance but, when settled, her tail never stops. She loves playing with small fluffy toys and runs around with them often. Honeybun would eat like a horse if you let her and is not a fussy eater at all! She does need to have her waistline maintained with good exercise and loves a walk. Honeybun would be best suited to a home where her humans are not out all day. She loves the car and thinks any outing is great so you can take her anywhere you go. If there is another dog in the home it should be an easy going male as she prefers having a boy dog for company to another female. Honeybun is house trained and can use a doggy door but is not suited to a home where there is a resident cat.
Whilst Honeybun loves to snooze and cuddle, she is a spritely 8 years young and, like all the Foxy breed, is active so needs a home with active owners who walk each day and can take her to the park and the beach to run and play and enjoy all life has to offer.
Honeybun comes desexed, microchipped, vaccinated, wormed, on yearly heartworm prevention
and with NSW Local Council lifetime registration
for $380
.
She is NOT available for adoption outside NSW (except ACT).
Please