PAWS NEWS ARCHIVE

(2013 - 2014)
PLEASE REFRESH YOUR PAGE OR RELOAD FRAME TO OBTAIN THE LATEST UPDATE!!
THIS NEWS PAGE IS NO LONGER BEING UPDATED

INSTEAD PLEASE CHECK FOR THE LATEST FACEBOOK POSTS ON OUR HOMEPAGE

AND DON'T FORGET TO

OUR FACEBOOK PAGE!


NEW FOSTER CARER NEEDED URGENTLY FOR APRIL
11 AUGUST 2014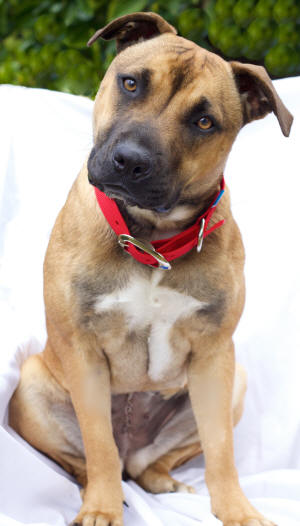 April, our gorgeous young English Staffy X urgently needs a new home or foster carer as her current carer is going away and can no longer care for her. April is presently living with Labrador X female and they get along very well .....eating, sleeping and socialising together. April's carer takes her to the off leash park daily and on very long walks so she will need someone who is prepared to continue with at least a good daily walk or run in an off-leash park. April is quite small for the Staffy breed, loves the company of other dogs and is both well socialised and well behaved. Please email denise@paws.com.au for more information if you think you can help.
FUNDRAISER TO AID